On an internet search for 'Māori population distribution by region', I could not find the data presented in the format that I wanted. So I just went through the Census Data 2018 and quickly put together the interactive charts. Maybe the next step is to model other years census data to see the migration patterns/trends or to do a cohort analysis of population distribution and Iwi wealth distribution (I've put a table at the end of this document)?  Anyway, maybe this is useful for you.
2018 Census Māori Population Total: 775,836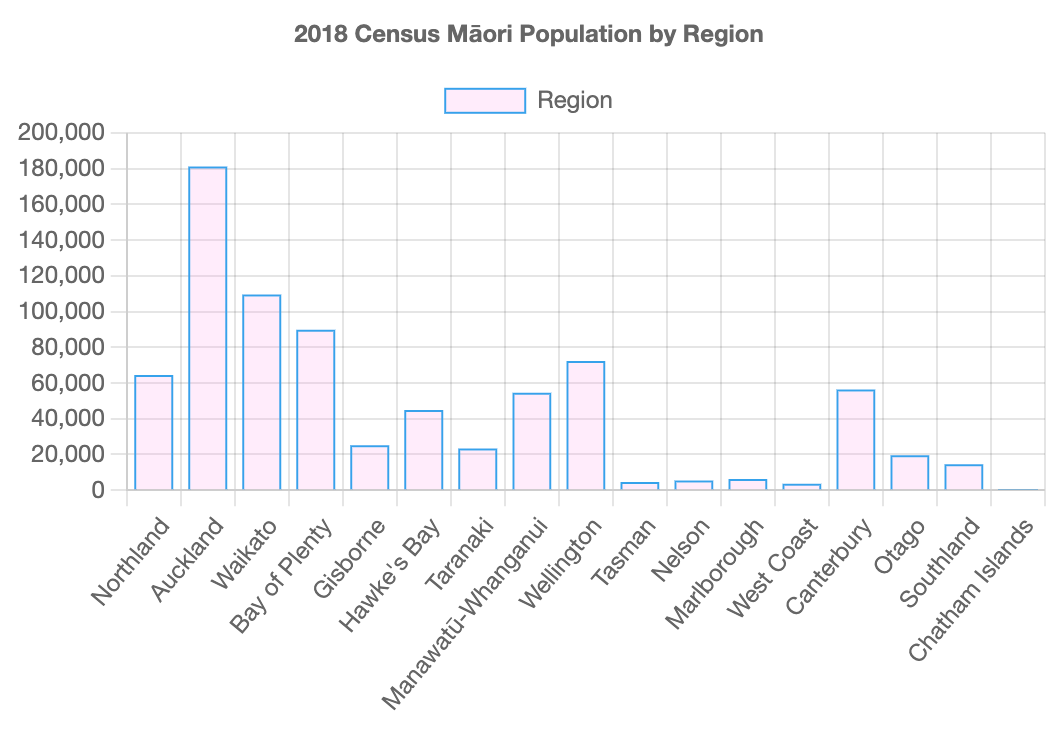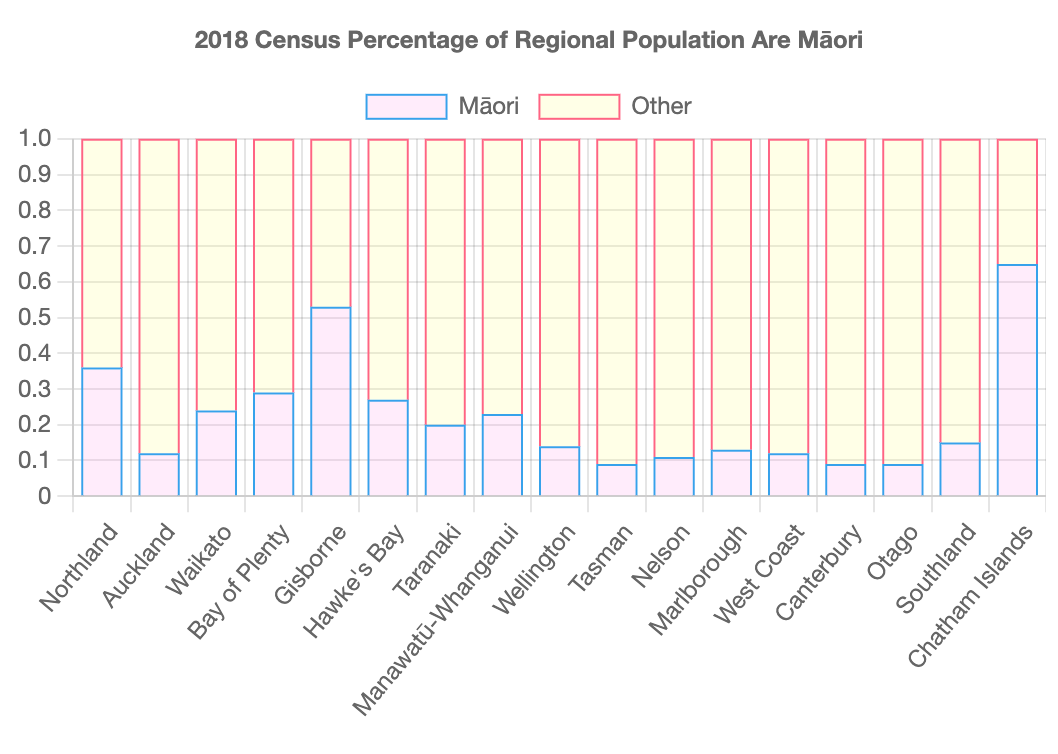 Published in Stuff.co.nz here are some Iwi organisations and their asset size. Note that relative size of assets versus population distribution.