About
Native Zone is a space that resurfaces published Māori knowledge, stories, kaupapa and presents it in a way that is digitally useful. Content is tagged and organised by-Iwi, by-atua, by-year, by-kaupapa or by-author.
The goal is for Native Zone to be a more meaningful search experience for Māori than say Google, YouTube, Facebook who store everything in a big bucket and build connections in a data-driven way, e.g. by URL or by authority. The objective is to ensure that Māori knowledge systems are embedded in the way we digitally categorise and share our mātauranga.
Native Zone also provides a free to use Māori moon phase app 'Mārama'. The app takes the moon phases and presents it in a way that is relevant to our current generation of technologies. Mārama can help with :
1. Identifying tonight's moon.
2. Identifying days to go fishing.
3. Identifying days for planting and gardening.
4. Translating maramātaka specific kupu from Māori to English.
Founder
Kia ora. I'm Kingi, a producer and developer based in Tāmaki Makau-rau, Aotearoa. He Māori ahau. Nō Te Arawa, Tainui, Tokomaru waka. I created Native Zone to provide a place to share interesting content that I found on my learning journey into Te Ao Māori. Then I thought, why not help others find it too.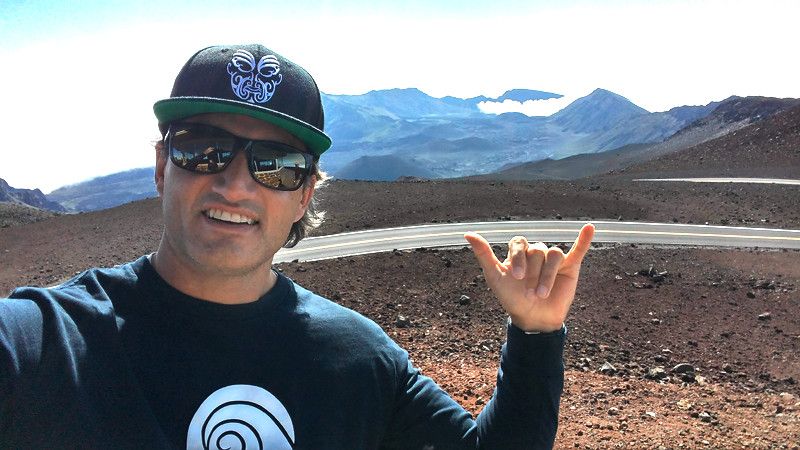 I've been involved media and tech development since 1997 when I started working at Saatchi & Saatchi and then making in video games in Cambridge (U.K) from 2000 onward.
Maintaining Nātive Zone
Native Zone is developed using open source technologies and is hosted on Digital Ocean. Space and monthly bandwidth charges are paid by Ignite Studios Ltd.  Code is maintained via GitHub. If you wish to contribute please get in touch.