Kia ora. I'm Kingi Gilbert, he Māori ahau. Nō Te Arawa, Tainui, Tokomaru waka. I created Native Zone to provide a place to share Māori, Hawaiian or indigenous content that I found interesting. Our ohana/whānau/family is Māori-Hawaiian. Ko Hina Kneubuhl tōku hoa rangatira, nō te moutere o Mauī ia.
I also built a free to use Māori moon phase app 'Māhina' which you can check out. The app takes the moon phase data, illumination data, NASA images and recorded traditional moon names from Te Taura Whiri collection, to help people:
1. Identify tonight's moon (even if it is the day).
2. Identify days to go fishing.
3. Identify days for planting and gardening.
4. Translating maramātaka specific kupu (from Māori to English).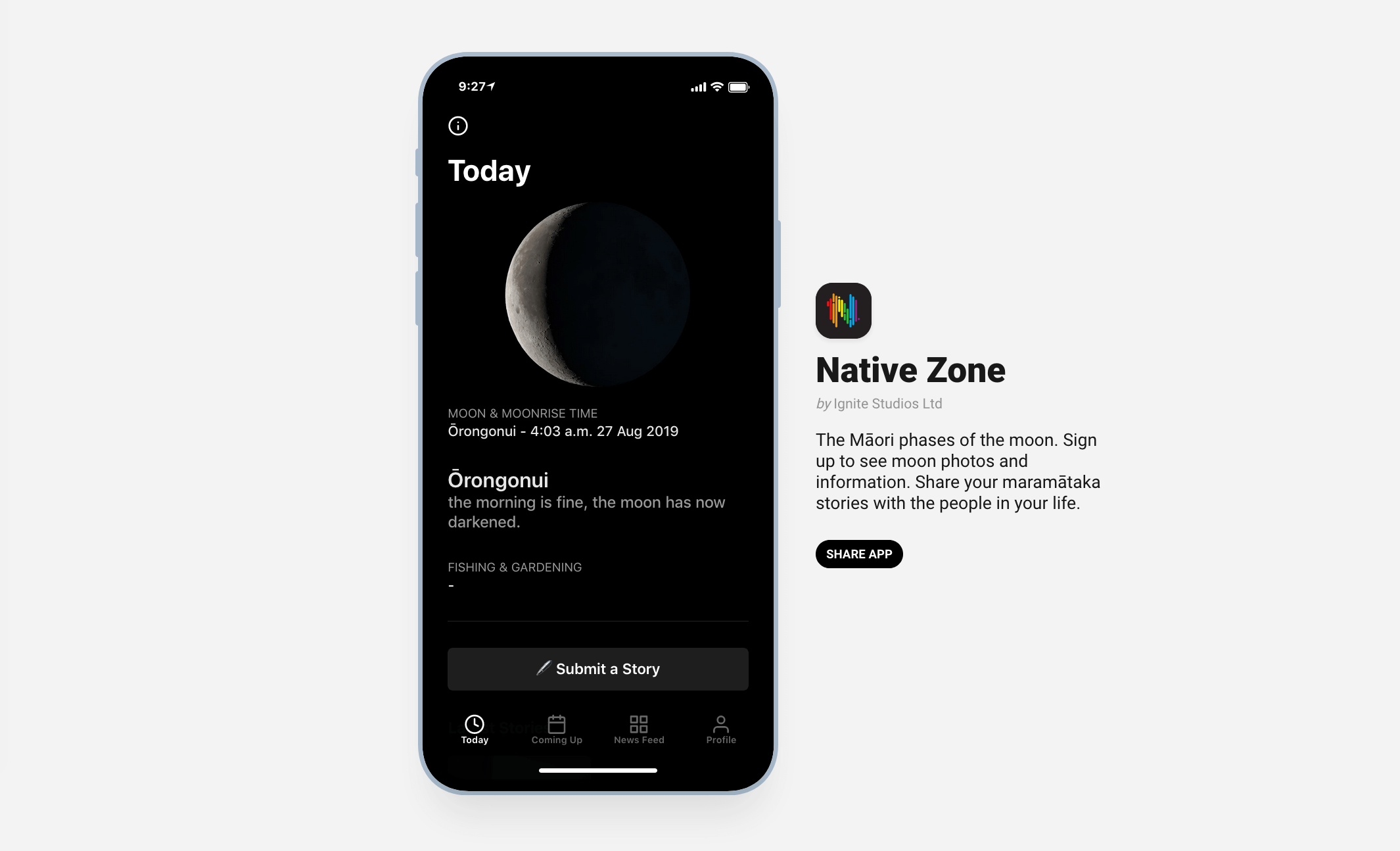 I've been involved media and tech development since 1997 when I started working at Saatchi & Saatchi and then making console video games in Cambridge (U.K) from 2000 onward with Microsoft & then later on Sony PlayStation. I also studied Entrepreneurship Acceleration at Wharton Online an Ivy league business school.
Native Zone is developed using open source technologies and is hosted on Digital Ocean. Space and monthly bandwidth charges are paid by Ignite Studios Ltd. Code is maintained via GitHub. If you wish to contribute please get in touch.